Meet Our Team
Our vision is to provide patients with the highest quality dental care in a relaxed, comfortable atmosphere. We will strive to earn our patient's trust and make health promotion through dental care our #1 priority.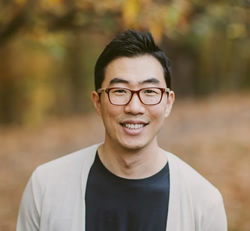 Dr. Hong is a general dentist who is highly trained in all aspects of general dentistry. He is a graduate of Binghamton University where he earned his Bachelor of Science degree in Biology. He then went on to attend the highly competitive School of Dental Medicine at Stony Brook University where he earned his Doctor of Dental Surgery degree. He completed his residency training at Staten Island University Hospital- North Shore Long Island Jewish Hospital and worked in a private group practice for 5 yrs before leaving to start TLC Dental of Rockland in 2008.
Dr. Hong is very passionate about his profession and believes strongly in preventive and conservative dentistry. To achieve this he has employed the use of new technologies such as Diagnodent cavity scanner, vibraject and digital x-rays(see new technology section) as well as attending and exceeding his continuing education requirements annually. He is also active in his profession as a member of the American Dental Association(ADA), Academy of General Dentistry (AGD), New York State Dental Association (NYSDA), Ninth District Dental Association, Rockland County Dental Society, International Congress of Oral Implantologist(ICOI) and American Dental Implant Association(ADIA).
In his spare time, he enjoys spending time with his wife Ellen, his son Isaac and his daughter Eden. He also follows his favorite local sports teams and loves to fish. He attends church at Joy Christian Fellowship in Englewood.